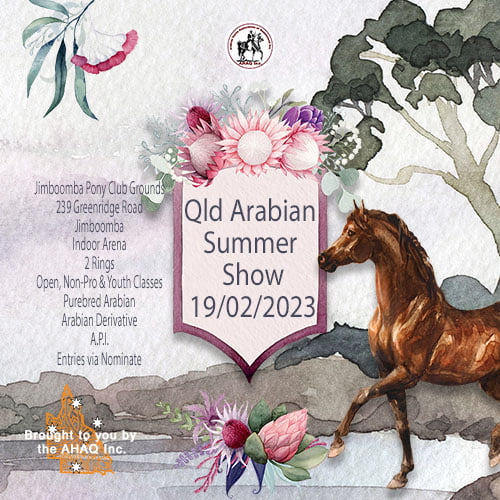 19th February 2023 at the magnificent Indoor arena Jimboomba Pony Club, 239 Greenridge Road Jimboomba.
Plenty of parking under the gum trees, tie stalls available.
114 individual classes, 37 Champion classes and 6 Supreme of Show classes for Purebred Arabians, Derivative Arabians and API led and under saddle. Classes for Open, Non-Pro, Youth and over 50's riders in each section.
We thank our Judges, Mark Lilley and Shannon Parry for accepting our offer to adjudicate our rings.
Thank you to our generous Sponsors. We couldn't do it without you.
Thank you to our Sponsors!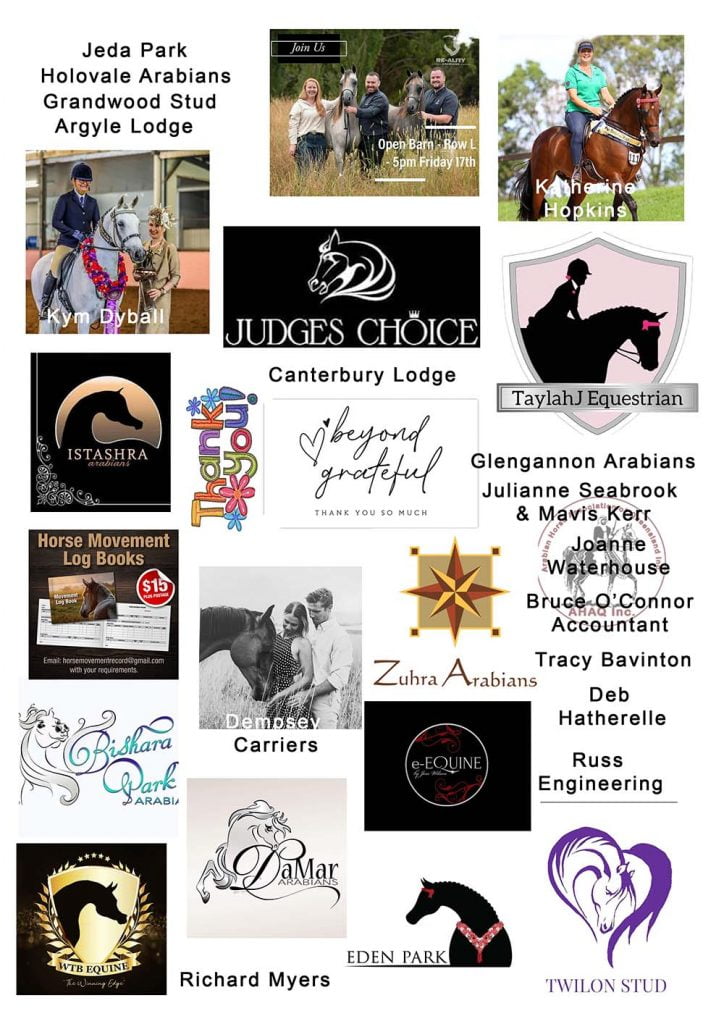 The Show Catalogue